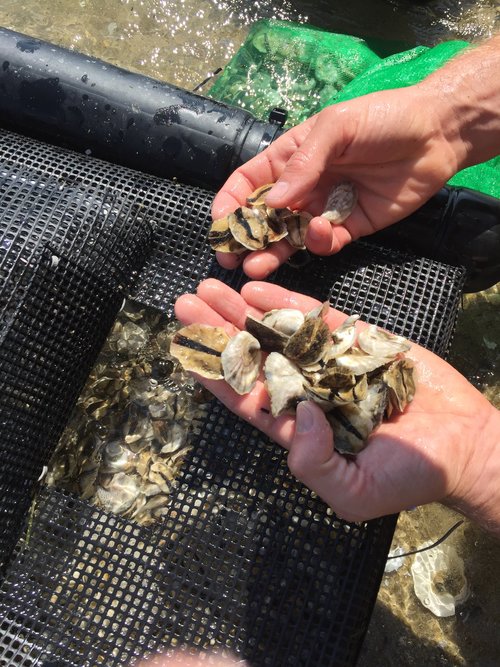 2016: Our first summer growing oysters in Maine
We have been amazed how quickly the oysters grow each week! You can actually see them getting bigger.
Here are some pictures
This is our gear-- we decided to go with three bags instead of four. There is plenty of room for our 2,000 seeds in three bags.
The oysters love it here! We've found some new additions to our bags... mussels!
Just this summer, our oysters have tripled in size!