---
Description
The Wildwood Oyster Co. Brown Leather Tote with Oyster Shell Gold rope handle is a minimalist boho bag you'll love to wear and are guaranteed to get compliments wearing. It's designed and made in Maine and inspired by the magical, rugged landscape of the coast. The leather is so soft to touch and smells amazing-- you'll love how it gets an even more beautiful patina as you wear it. The Wildwood Oyster Co. Tote fits everything you need for your daily adventures. You'll have a new go-to bag that will remind you of how much you love the water every time you wear it.
Specifications
The bag has two pockets, so you can effortlessly fit everything you need for your day, including your laptop!

Dimensions
Handbag is 16" wide x 16" tall x 4" deep
Rope handle is 10" (measured from the brass hardware to the top of the bag handle)
3" Industrial brass hardware

Materials
Leather
Dock line rope (white and gold with red tracer)
Brass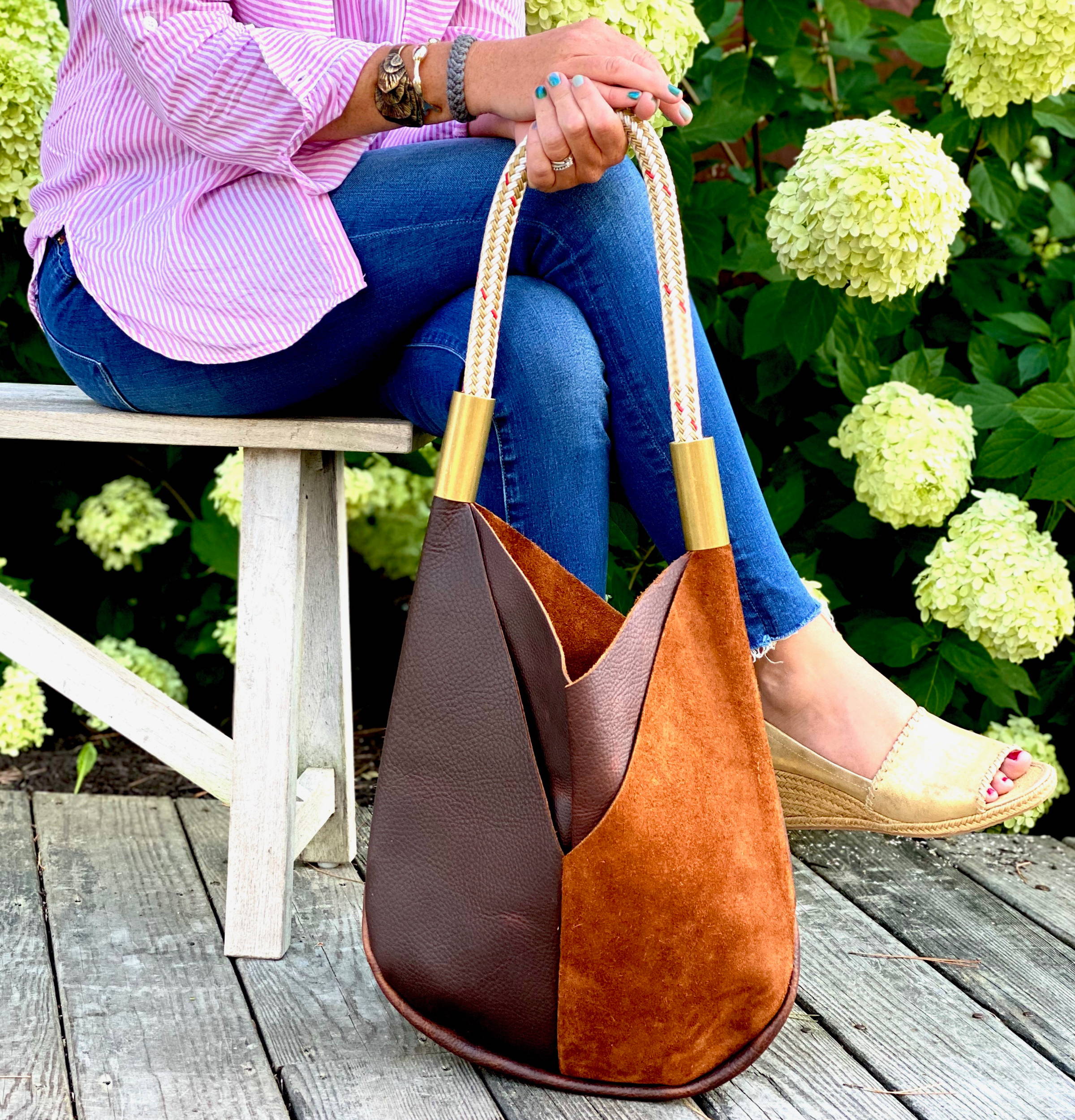 ★★★★★
"This bag is even more beautiful in person! And it even smells amazing!"
-Pamela A.

---
WEAR IT WITH THE OYSTER SHELL GOLD COLLECTION