Description
In our newest Wildwood Oyster Co. collection, this lightweight basketweave leather crossbody handbag transforms your everyday look with the ultimate beach colors of sand and teal. This bag combines this stunning embossed finished leather in our basketweave design, the seaside teal dock line rope with red tracer, and bright industrial brass for a pop of sunshine. Designed with a deep base and an eye-catching chunky brass zipper closure, you can easily fit all your must-have essentials. As the best kind of crossbody, this awesome basketweave texture is so smooth to the touch, and it fits comfortably across your body to keep your hands free for your day up ahead. Go explore the world with this teal beauty!
P.S. We also have this gorgeous design in our Basketweave Original Tote, Basketweave Small Tote, and Basketweave Crossbody Tote.
Specifications
Fitting comfortably across your body, this small handbag has lots of room for your basic essentials. The chunky brass zipper closure opens up to a deep base, and the basketweave leather is sewn with industrial thread to keep all belongings secure.
Dimensions
Handbag is 11" wide x 5" tall x 4" deep

Rope handle is 25" (measured from the brass hardware to the top of the bag handle)
Materials
Responsibly sourced basketweave leather cut and sewn to precision

Dock line rope (seaside teal with red tracer) that fits snugly and comfortably across your body

Classic brass hardware

Brass zipper closure
Care
Wildwood Oyster Co. basketweave leather crossbody bags are designed with an embossed finished leather that's incredibly easy to care for, and it's essentially hands off. If you want extra protection, you're welcome to apply a thin coat of leather conditioner and buff it out which will help waterproof it.
Made to Last
Wildwood Oyster Co. bags are made to last a lifetime of adventures. If you ever have an issue with your bag, please contact us immediately so we can help.
Customers Love Our:
Top-quality bags sewn one at a time

Local Maine production

Durable bags that get better with age

Textured feel and rich leather smell

Signature salt air style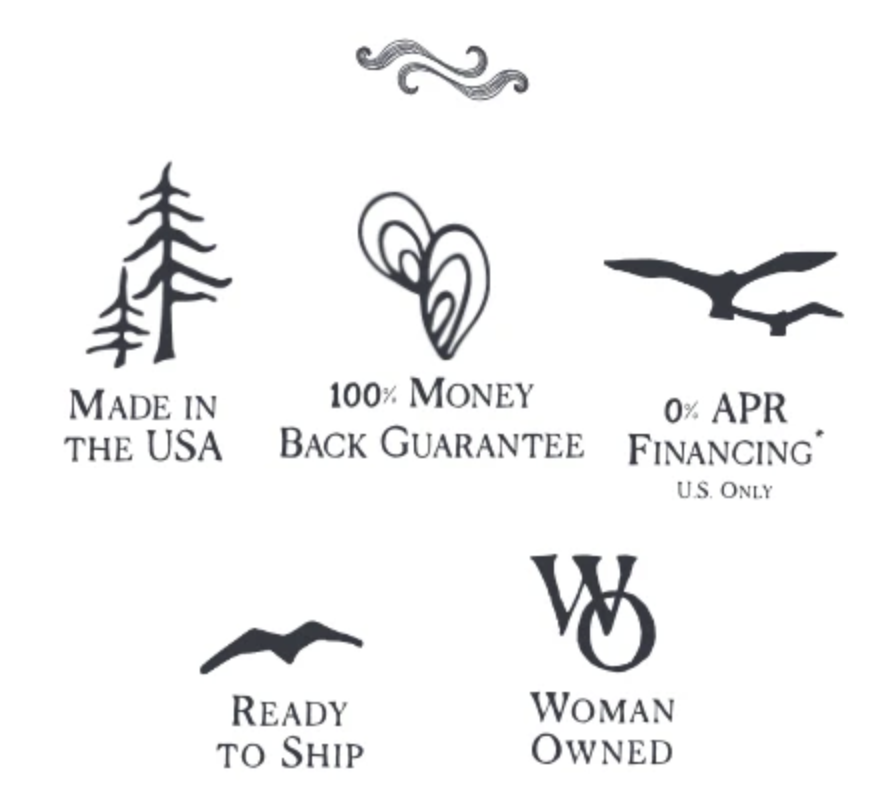 Go explore the world with this teal beauty!