Description
Our favorite clutch is gorgeous in our newest basketweave Wildwood Oyster Co. collection with its rich navy wristlet. This clutch combines this unique embossed finished leather in our basketweave design, our New England navy dock line rope with a removable brass shackle, and our industrial brass for a pop of sunshine. In such a perfectly minimalist way, this stylish clutch holds all your essentials, as well as your coastal spirit with its special "Inspired by Salt Air" emblem. If your happy place is the beach, this clutch makes sure you never have to leave.
P.S. If you want this stunning look in a complementary bag, check out our Basketweave Original Tote or our Basketweave Small Tote.
Specifications
Fitting comfortably around your wrist, this basketweave leather clutch holds all your small essentials perfectly. Sewn with durable industrial thread, it will also keep all your belongings secure.
Dimensions
Materials
Responsibly sourced basketweave leather cut and sewn to precision

Dock line wristlet (soft navy nylon) that fits comfortably on your wrist with a removable brass shackle

Classic brass (including oversized brass zipper)
Care
Wildwood Oyster Co. basketweave leather clutches are designed with an embossed finished leather that's so easy to care for, and pretty hands-off maintenance. If you'd like extra protection, you can apply a thin coat of leather conditioner and buff it out which will help waterproof it.
Made to Last
Wildwood Oyster Co. clutches are made to last a lifetime of adventures. If you ever have an issue with your leather clutch, please contact us immediately so we can help.
Customers Love Our:
Top-quality clutches sewn one at a time

Local Maine production

Durable clutches that get better with age

Textured feel and rich leather smell

Signature salt air style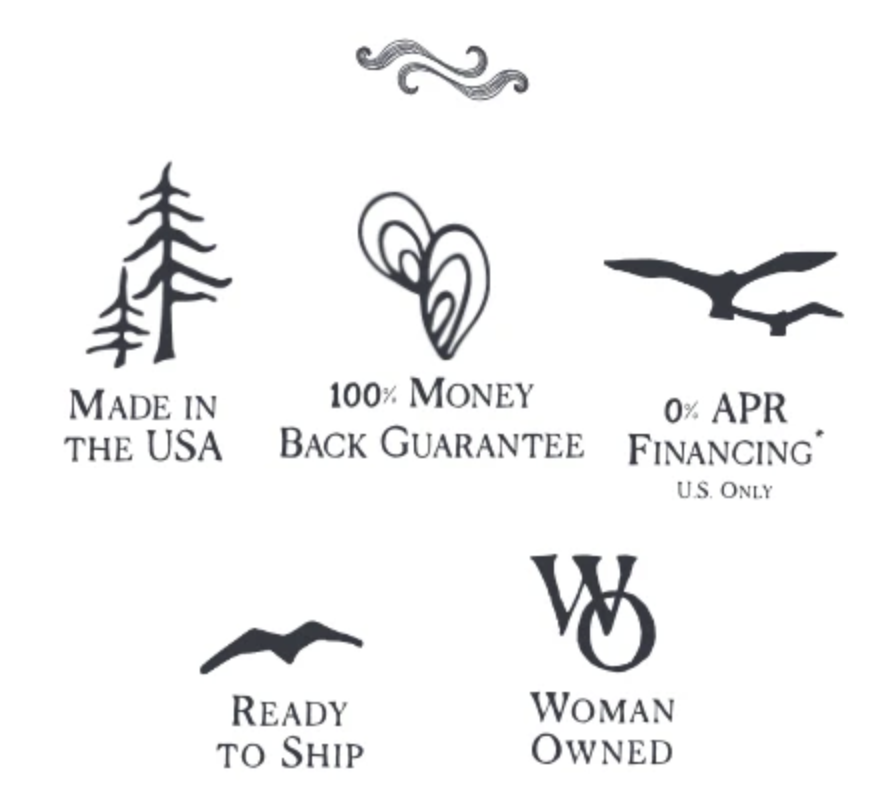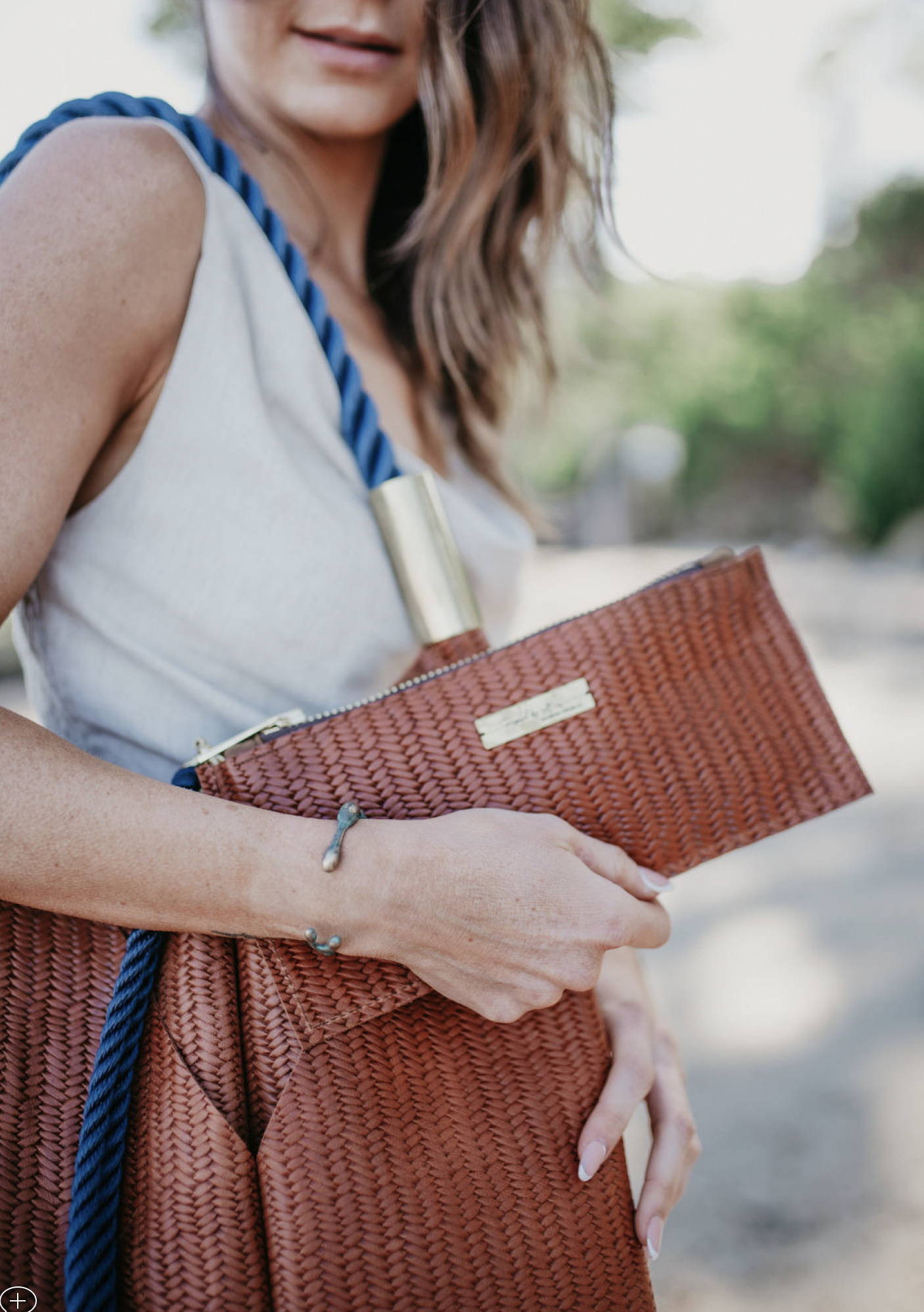 If your happy place is the beach, this clutch makes sure you never have to leave.